Friend,
Leads are down, pipeline is down. CEOs and boards are asking their teams, where else can we get growth from to meet our goals?
After more than a decade of enormous development and prosperity in SaaS, the industry is at a crossroads. The soft economic climate has exposed flaws in GTM strategies, customer acquisition cost (CAC) payback periods have lengthened, and it's gotten more expensive to bring on new customers.
These changes represent a major opportunity for SaaS marketers, in partnership with Sales and Customer Success, to rethink the principles for growth. We call this an Expansion Mindset: Focusing on expansion via healthy customers, quality pipeline opportunities, and new strategies such as brand and growth from the current customer base. This strategy will simultaneously combat rising CACs, reduce the outsized emphasis on new logos, and drive greater collaboration and partnership with Sales and CS.
We've created a new guide, in partnership with LinkedIn, for how any SaaS marketing team can improve their entire customer journey, using an Expansion Mindset to focus on impact in order to find healthy growth. You'll find that our recommendations are based on a new concept: a successful growth model should focus on doing things better across the full customer journey, looking beyond just the CAC metric. We've summarized below the three key principles for growth from the guide.
Use this to spark a discussion! Share it with your marketing team to stimulate ideas. Or share more broadly, because it's more than likely that your entire executive team is focused on generating pipeline at the moment.
You can find the guide here (ungated): https://business.linkedin.com/marketing-solutions/cx/23/05/today-in-saas-marketing
Marketers may feel like they are scrambling right now, but there is enormous opportunity here — they can spur the transformation that is needed toward healthy growth.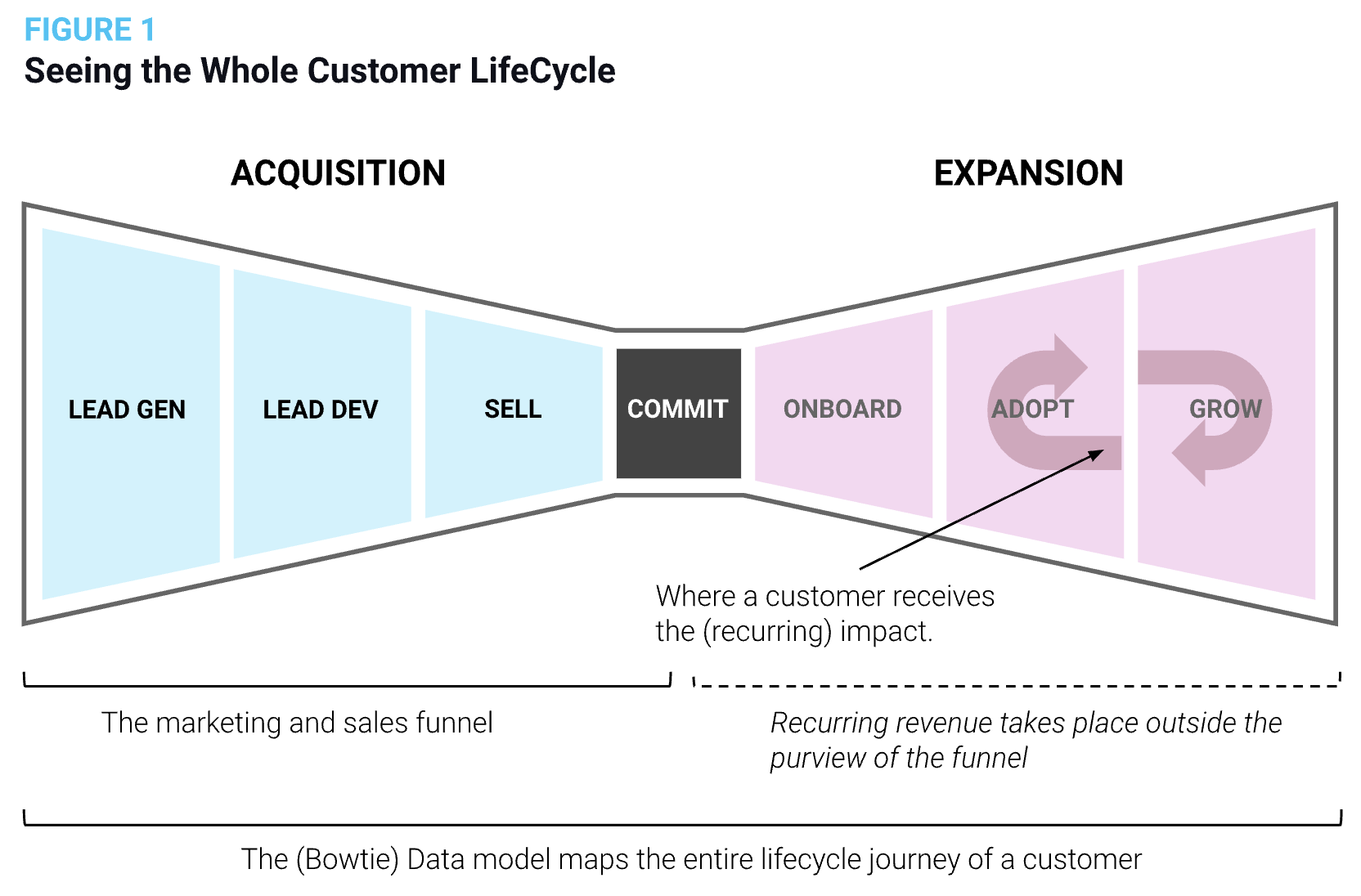 Three Principles For Healthy Growth
Support sales in a slower cycle, and leverage your existing base and brand for expansion.
Principle 1: Leverage Data to Lower Customer Acquisition Cost (CAC)
Identify the most profitable customers and refine your ideal customer profile (ICP). Marketers can reduce CAC and achieve healthy growth with laser focus on prospects that are the best fit. This involves using quantitative metrics from internal and external resources to refine the ICP and buyer personas, and using solutions like LinkedIn's account-based marketing (ABM) to target and engage decision-makers and buyer committees in a scalable way.
Principle 2: Create Pipeline Acceleration Campaigns
Increase efficiency in new customer acquisition and speed up time to close. This involves helping sales to engage additional buying committee members, effectively multi-threading deals, with relevant messaging and content. Don't count out using paid channels to continue creating awareness and educating stakeholders at accounts with open opportunities, enhancing your champion's ability to sell the solution internally.
Principle 3: Reallocate Budgets to Brand and Installed Base Expansion
Investing in efforts that aren't solely tied to new customer acquisition can yield better results in the current challenging economic climate. Shift to campaigns that support upselling and cross-selling opportunities, which can be more cost-effective and have higher success rates. You can achieve healthy growth and maximize ROI by identifying whitespace and coordinating with sales teams, effectively operating as a whole business, instead of a siloed business unit. But don't completely neglect building pipeline for new customers. Instead of serving messages like "act now" to many prospects that can't, double down on effective brand campaigns that keep you top-of-mind with buyers that will be ready to buy later on.
What is new in the Revenue Academy
Sign up for Revenue Academy Open Courses — spots are still available in May and June. Check availability here:
Workshop: What to do as a Revenue Leader to succeed in the 2nd Half of 2023
Learn to classify companies into three growth models and identify the right go-to-market strategies. Thrive in 2023 and secure your role as a sales leader in 2024 with three essential factors.
Jacco (Founder of WbD) will do a recap of the year so far, get actionable recommendations for the second half of 2023, and provide you with the key insights that most sales leaders overlook.
When: Wednesday, May 24, 10:30am PST
Presented by: Jacco van der Kooij, Founder
Workshop: Companies moving upmarket
Many companies are moving upmarket in response to the latest market conditions. With a slow market and a slump in demand, these companies are finding new opportunities by looking at larger enterprise companies as potential customers. Using this strategy allows for greater basket size, greater potential expansion, and more stable revenue. But, using this strategy of course comes with its challenges.
When: Thursday, May 25, 11am PST
Presented by: Dave Boyce & Owen Brewer
Workshop: The Fundamentals of SPICED
Recurring revenue companies that adopt The SPICED Framework not only witness an improvement in skills and alignment, but also experience results at scale, including significant lifts in win rate and in the speed of the sales cycle.
Most methodologies are used by only one group within the GTM team (for example, BANT used by SDRs, or MEDDIC used by AEs). SPICED is a customer-first approach that unifies your entire go-to-market team, where everyone can use the same methodology, with the same language and terminology.
Join to learn, directly from the creator of SPICED, how to improve your key metrics with this holistic modern methodology.
When: Tuesday, May 30, 10am PST
Presented by: Dan Smith, Chief Learning Officer
To impact,
The crew at Winning by Design