About the Course
Managing a sales or CSM team requires entirely different skills from the role of an individual sales rep. This course teaches effective revenue management training for frontline management, diving into how to create a coaching culture within the team, how to run effective 1:1s and team meetings, and how to use role-play and call reviews to improve the team's ability to positively impact customers.
Best for:
Newly promoted or hired Sales & CS managers or Team Leads
Sales and CS reps who are interested in being promoted to manager
Course format:
8 hours live instruction; one 2-hour session each week
Delivered via Zoom video conference
Exclusive access to blueprints, videos, and exercises
Industry-recognized certification
Maximum number of learners: 25
Price
$2,500 per seat
or contact us for a private course for your team
Prerequisites
None.
Curriculum
Learners engage with their certified Trainer in an experiential learning format, with 8 hours of live instruction including role plays, breakouts, and recurring revenue frameworks applied to real-world situations. Each learner receives access to our learning management platform for concept reinforcement through videos and frameworks.
Week1.
The REKS Coaching Framework
MODULE 1
Pillars of Coaching
Learning Objective: Introducing the mindset shift from individual contributor to manager and coach. Understand the core elements required to build and implement a coaching culture.
MODULE 2
Execute Roleplays for Skill Building
Learning Objective: Learning by doing is critical for a performance-based profession; learn how to use a learning-science backed technique to set up effective role plays and peer-to-peer feedback.
Week2.
Effort to Knowledge
MODULE 3
Structuring a Coaching Cadence
Learning Objective: Learn how to design and build your manager cadence for a quarterly, monthly, and weekly flow to avoid process decay and develop long-term skill mastery.
MODULE 4
High-Impact Coaching
Learning Objective: Learn the ingredients to enable your team with an environment to collaborate by having peers review each other's recorded calls.
Week3.
Knowledge to Skills
MODULE 5
Great Questions Coaches Ask
Learning Objective: Understand the purpose of different types of questions, and how asking the right questions can positively affect team culture and relationships and encourage career development.
MODULE 6
Structure of 1:1 Meetings
Learning Objective: Focus 1:1 meetings on more than forecasting and results, incorporate career development and align meeting cadence with
sales velocity.
Week4.
Ongoing Skill Development
MODULE 7
How to Handle Candid Conversations with Productive Feedback
Learning Objective: How to build strong professional relationships through being confrontational without attacking.
MODULE 8
Run Team Meetings for Skill Development
Learning Objective: Long term skill development requires multiple types of coaching sessions, 1:1, small team, and large scale sales meetings.
Ongoing reinforcement
Get the highest possible ROI on your training investment with additional Skills Coaching. The biweekly live sessions will help your reps truly master the skills they learned in this course, and create behavior change that sticks using hands-on practice and active coaching through real customer scenarios and deals.
Certification
When you pass the exam at the end of the course, you will receive the following industry-recognized certification that you can post to your LinkedIn profile.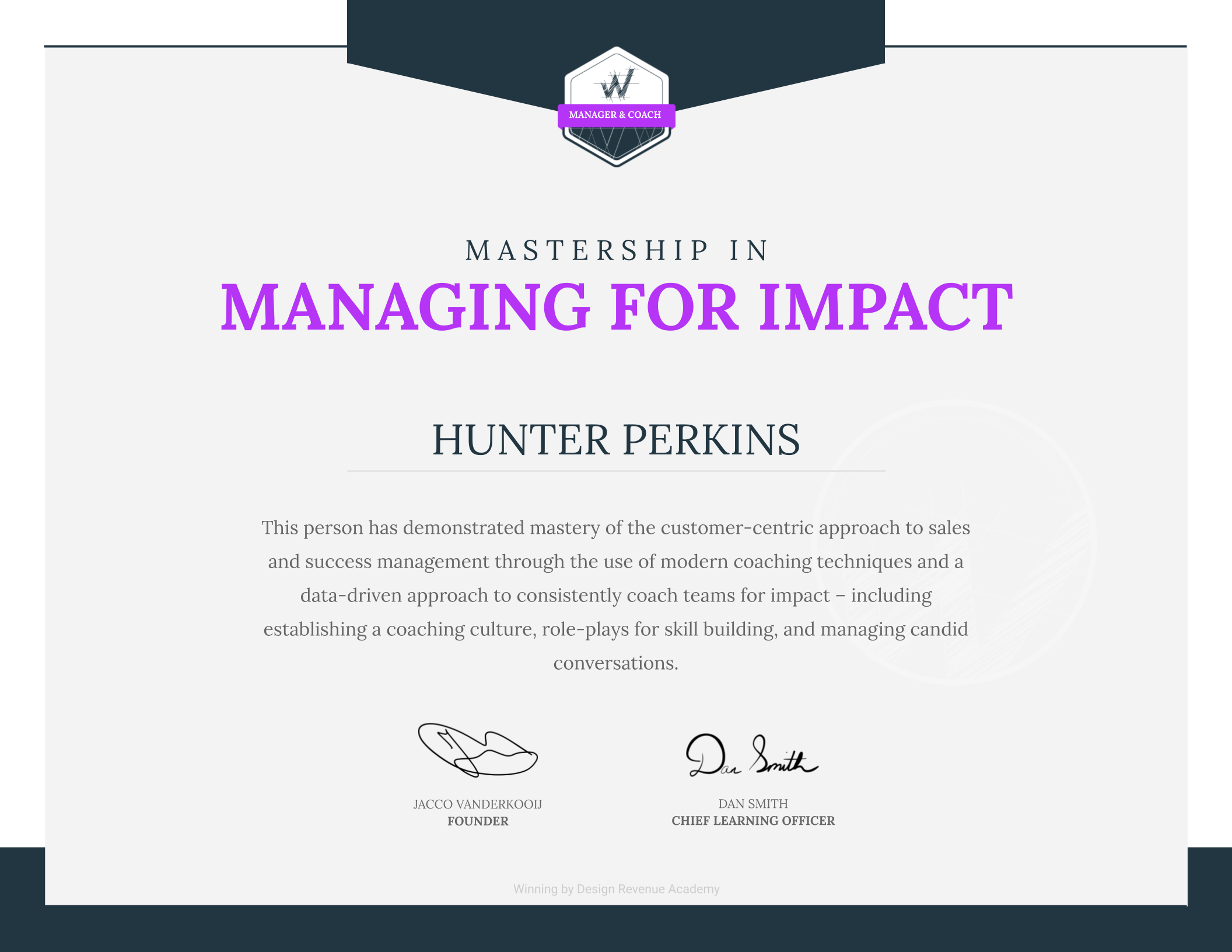 Certified Trainers for this course
Taken by employees at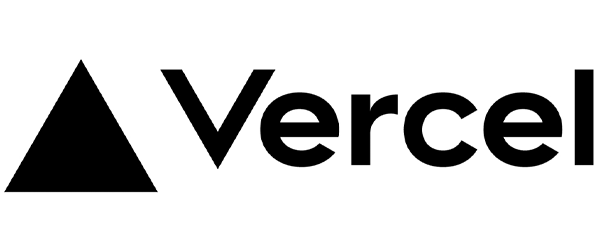 Training for 8 or more people?
Contact us to discuss private course options.