About the Course
This course teaches account executives the key skills they need to bring more impact to their customers. The modules will show AEs how to have more effective conversations, use best practices in discovery and demo, and how to orchestrate late-stage conversations to close.
This course is often used as part of the onboarding program for sales reps who are new to your team, but it's also great for reps who want to hone their technique.
Best for:
AEs who are handling opportunities through close
Managers of AEs
SDRs rising into an AE role
Course format:
8 hours live instruction; one 2-hour session each week
Delivered via Zoom video conference
Exclusive access to blueprints, videos, and exercises
Industry-recognized certification
Maximum number of learners: 25
Price
$1,500 per seat
or contact us for a private course for your team
Prerequisites
None.
Curriculum
Learners engage with their certified Trainer in an experiential learning format, with 8 hours of live instruction including role plays, breakouts, and recurring revenue frameworks applied to real-world situations. Each learner receives access to our learning management platform for concept reinforcement through videos and frameworks.
Ongoing reinforcement
Get the highest possible ROI on your training investment with additional Skills Coaching. The biweekly live sessions will help your reps truly master the skills they learned in this course, and create behavior change that sticks using hands-on practice and active coaching through real customer scenarios and deals.
Specific skills covered to reinforce the key concepts in this course include:
Identifying the Decision Makers
How to Demo
Impact Questions
Trading
Uncovering Critical Events
Week1.
The SaaS Sales Method
The SaaS Sales Methodology
The science of effective communication
Week2.
Diagnose
Blueprint for a perfect discovery call
Diagnose with question-based selling
Week3.
Prescribe
Driving impact and urgency with critical events
Prescribe through storytelling
Week4.
Commit
How to prescribe with a demo
Trade vs. negotiate
Certification
When you pass the exam at the end of the course, you will receive the following industry-recognized certification that you can post to your LinkedIn profile.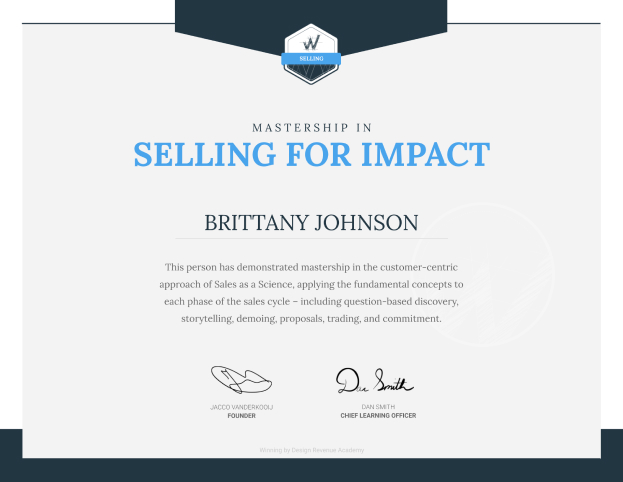 Certified Trainers for this course
Taken by employees at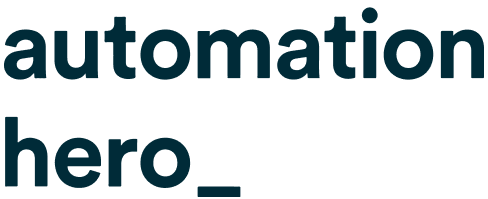 Training for 8 or more people?
Contact us to discuss private course options.