About the Course
This course teaches how to architect your revenue in order to achieve sustainable growth. In each session, attendees will learn the fundamental principles of recurring revenue, how to align all Revenue functions (Sales, Marketing, CS) against one operating model and consistent language, and the specific frameworks that can be applied to recurring revenue for sustainable growth.
Best for:
Revenue leaders (CRO; VP/Director of Sales, Marketing, or Customer Success; Director/Head of Revenue Operations)
Senior individual contributors who are rising into a Revenue leadership role
Course format:
10 hours live instruction; three 2-hour sessions each week
Delivered via Zoom video conference
Exclusive access to blueprints, videos, and exercises
Industry-recognized certification
Maximum number of learners: 25
Curriculum
Learners engage with their certified Trainer in an experiential learning format, with 10 hours of live instruction including recurring revenue frameworks and examples applied to real-world situations. Each learner receives access to our learning management platform for concept reinforcement through videos and frameworks.
Session1.
The First Principles of Recurring Revenue
This session explains the first principles of recurring revenue in B2B, how to think about optimizing your customer journey around impact, and the principles of customer-led growth.
Session2.
The Recurring Revenue Operating Model
This session covers the elements of the Recurring Revenue Operating Model, as well as how to apply the Bowtie framework across all revenue functions.
Session3.
The GTM Operating Model
You will learn how to think about the different types of GTMs across Marketing, Sales, and CS, and how to select the right model for your business based on a few key factors.
Session4.
A Diagnostic Approach
In this session, you will learn about the customer-centric methodology called SPICED, which helps your team focus on the Impact that customers are looking to achieve.
Session5.
The Moments That Matter
In the final session, we identify the key Moments That Matter across the customer journey, showing how you can start to apply the Recurring Revenue Operating Model to your business in order to optimize those key moments.
Certification
When you pass the exam at the end of the course, you will receive the following industry-recognized certification that you can post to your LinkedIn profile.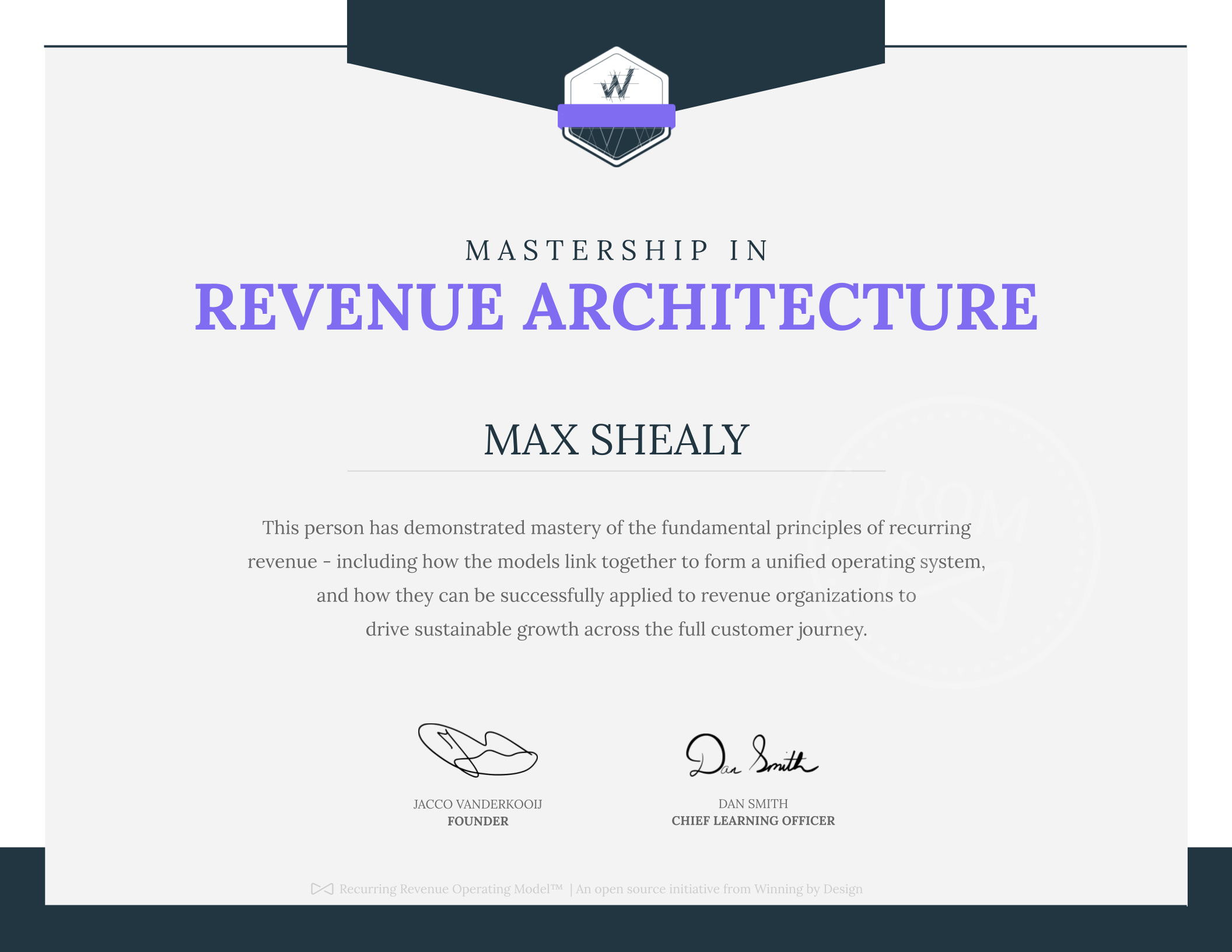 Taken by employees at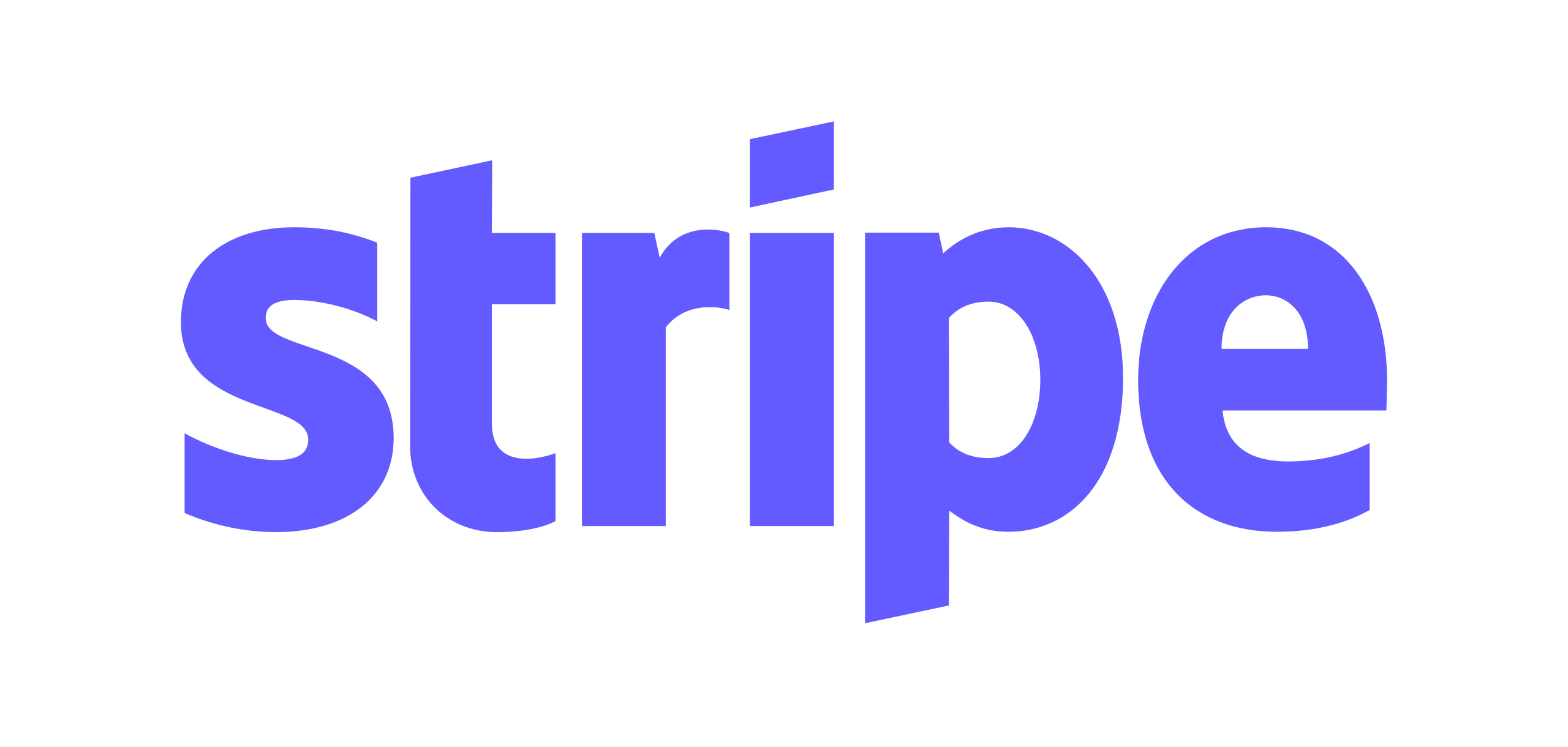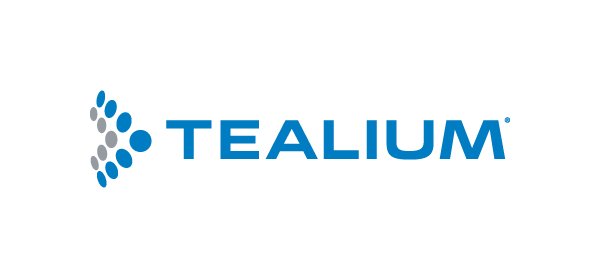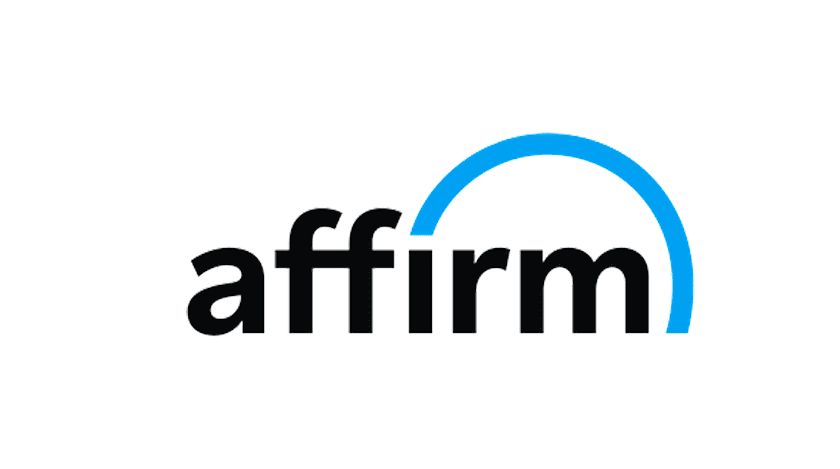 Training for 8 or more people?
Contact us to discuss private course options.