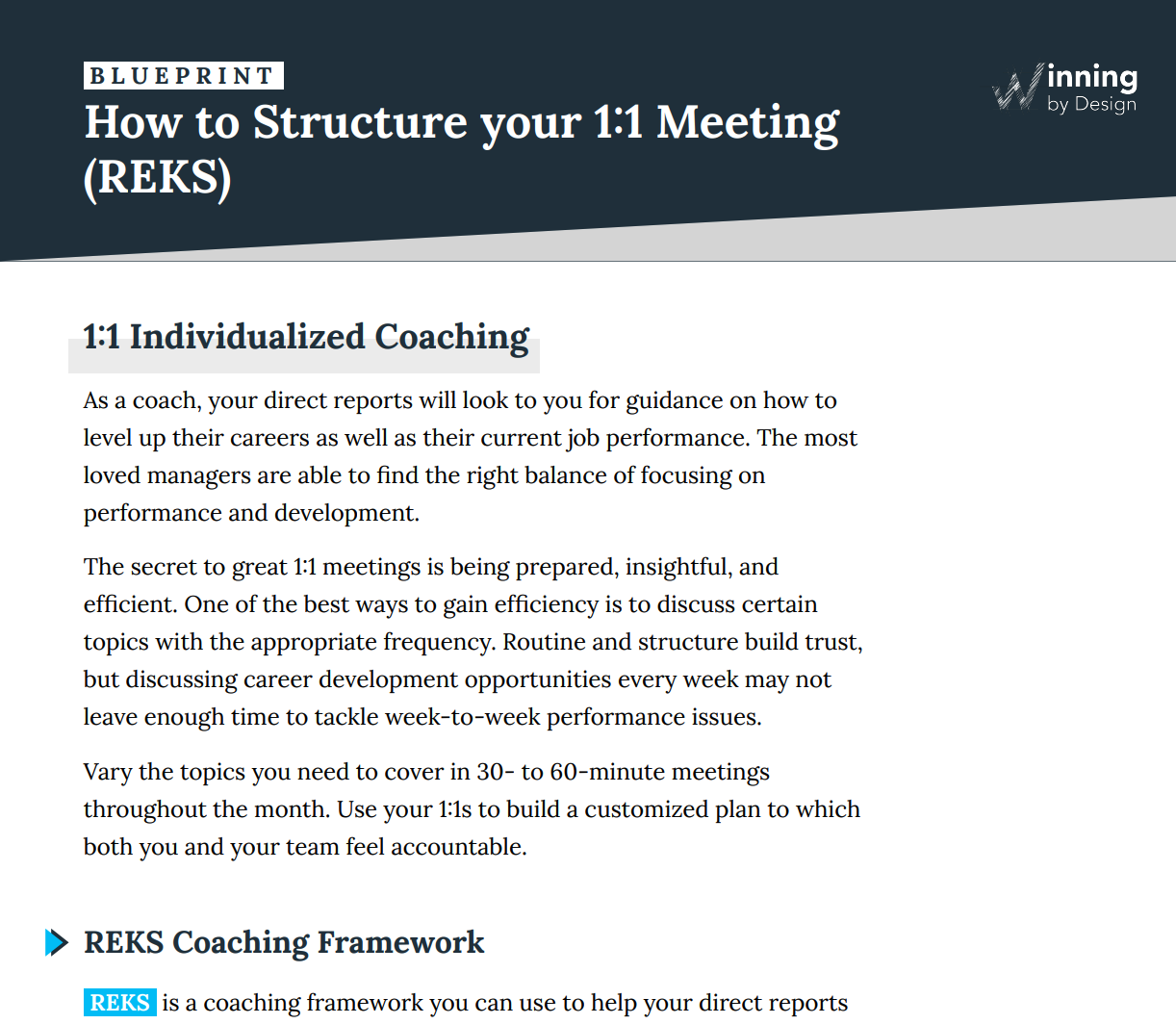 As a coach, your direct reports will look to you for guidance on how to level up their careers as well as their current job performance. You will need to have dedicated conversations with each of your direct reports to give them guidance, learn what's on their minds, and discuss ways that they can grow and progress.
The secret to great 1:1 meetings with your direct reports is being prepared, insightful, and
efficient. You will need to build a routine and framework for how you conduct these meetings.
REKS is a coaching framework you can use to provide structure to these coaching conversations, and to help your direct reports succeed in their roles. It enables you to coach the key metrics that ultimately lead to their success. REKS stands for the following: Results, Effort, Knowledge, Skills. Download the full blueprint below to learn more about the framework and how to start applying it to your coaching conversations