The number of roles within the marketing, sales, and customer success teams at SaaS companies has become quite confusing in the last several years as organizations have embraced new org models of role specialization, and put their own spin on them.
.
It's further complicated by the fact that these roles are still being reinvented as SaaS orgs evolve along with the new technology they are using to power their teams.
Let's review how to make sense of these roles: we'll go through how we should think about these stages, and how to define roles and responsibilities across each stage. Teams may have slight variations depending on your business model, but these principles should apply across the board as you are defining your go to market organization.
.
STEP 1. NORMALIZE STAGES
In 1898, Elias St. Elmo Lewis developed a model that mapped a theoretical customer journey from the moment a brand or product attracted consumer attention to the point of action or purchase. He created a four-stage process: Awareness, Interest, Desire, and Action (AIDA). This term was made popular when it was famously enacted by Alec Baldwin in the cult classic film Glengarry Glen Ross. In the AIDA model, revenue and profits are realized shortly after the client signs a contract. Many sales and marketing organizations still are based on a version of AIDA, which today is referred to as "the funnel".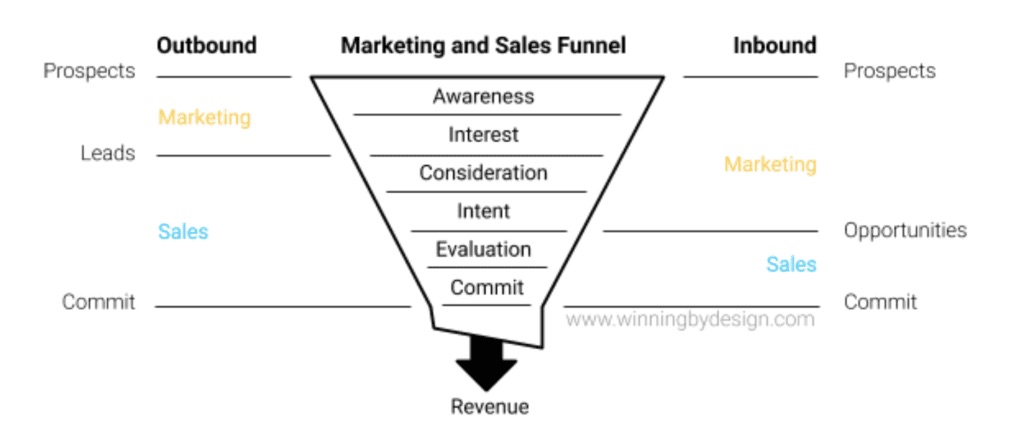 Figure 1. The Marketing & Sales Funnel, evolved from AIDA
With the advent of recurring revenue models, the conventional layered funnel depicted above became outdated – because it was designed from the seller's perspective, not the buyer's. To further complicate things, it created a siloed approach in which individual teams focused on their own narrow performance metrics at the expense of others in order to hit their targets.

Figure 2. Bowtie model with stages based on customer experiences
We visualize this new model as a 'bowtie.' The bowtie must cover two critical gaps: 1) the impact stage where sellers must ensure that customers achieve their expected impact; and 2) the critical activity of growing the business together with your customer. These two additional stages create a compound growth loop. In comparison, a funnel model was designed to achieve linear growth without a growth loop.
STEP 2. DEFINE RESPONSIBILITIES BY STAGE
As described in the book The SaaS Sales Method: Sales as a Science, a high-velocity business must operate as a system. This means that departments must operate with each other flawlessly, and not as siloes.
What this means is that every team has a role in each stage of the sales funnel; the amount of involvement of course varies in each stage. For example, Marketing must be involved throughout the entire sales process – not only in the awareness stage. And Customer Success should be involved before the customer commits, if you want to have a successful handoff from sales to CS and a great experience for the customer.
The exact levels of involvement will vary from business to business; you should determine how each department needs to be involved at each stage, and with what kind of action.
.
STEP 3. ASSIGN ROLES ACROSS STAGES
The degree of specialization that you should have in your organization is generally a function of the Annual Contract Value (ACV). For example, at a lower ACV of $2,500/year, you would likely have a full inbound funnel with an online credit card transaction. Compare this to higher ACVs, say $50,000, may involve a response to a request for a proposal, discovery calls, and even a proof of concept.
This specialization is in response to what the customer values. At a lower ACV, customers value a seamless working product operating in a standard workspace (think of a Google Chrome plug-in). At higher ACVs, they value a high-touch service that helps with deep integration into the customized environment (think of a sales automation platform).
When well executed, job specialization can increase sales velocity and improve effectiveness. Organizations need to ensure that specialization is paired with a well-defined, cross-functional process and job training for each role, with proper handoffs.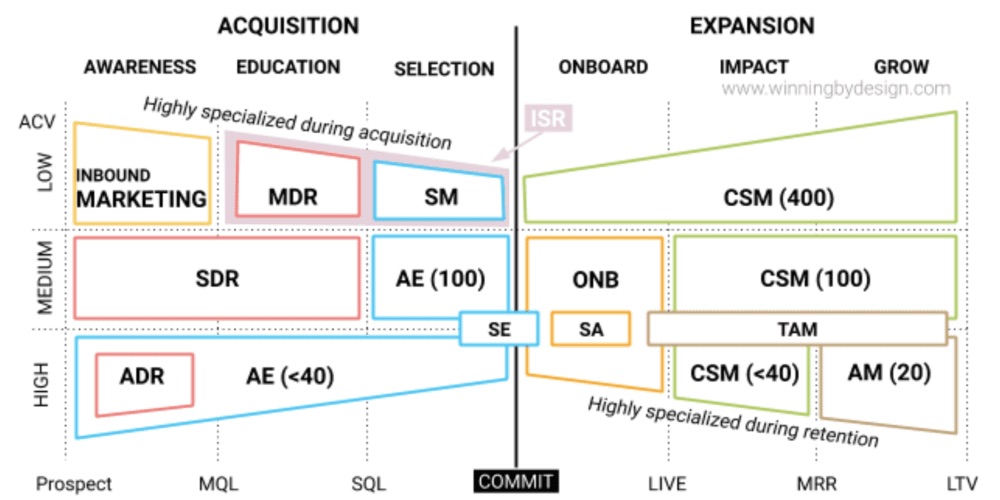 Figure 4. Assign roles to match your GTM model, for each market segment. Shown in brackets is the number of accounts called on by role such as (100 accounts) or (less than 40 accounts).
STEP 4. DEFINE EACH ROLE
Having determined the roles, we can now provide some insights as to what each role does and how the roles differ from one another.

Group 1. Sales Development Roles
MDR – Market Development Rep. This role generates a sales qualified lead (SQL) primarily by having a conversation with an inbound marketing qualified lead (e.g., following up on demo requests or form fills to speak with sales). Other areas of responsibility include confirmation of attendance to events such as webinars and trade shows. This role is often most meaningful in inbound businesses, since the role reports to marketing.
SDR – Sales Development Rep. This role focuses on a region or vertical in which they develop sales qualified leads from scratch. This means they have to start a conversation and provoke a decision maker into action, handle objections, and close on a call-to-action such as meeting with an account executive (AE) or attending an event. Due to the sales-like skills required, this role should generally report to sales.
ADR – Account Development Rep. This is a highly specialized SDR role. While the SDR focuses on going after a single role in thousands of accounts, the ADR is responsible for implementing account based prospecting and targeting multiple people inside the same account, across a few dozen accounts. The ADR is the most senior of the sales development roles. They often have to target executives using provocative sales techniques, and to be successful, they must have a deep understanding of use cases based on the impact achieved by clients. This role can report into the account manager (AM).
BDR – Business Development Rep (not depicted). This role generates sales qualified leads in volume from a partner such as Salesforce and the AppExchange. The role of the BDR is to provide lots of support to the partner, organize events, provide content, create a template quote, etc. It should be no surprise that originally this role reported to the business development executive, but today, it is more common to see this role reporting to the channel manager. In the past years, this title has sometimes been used to apply to the SDR role, to minimize the bad mojo from the "sales" part of the title.
Group 2. Sales (signer) Roles
SM- Sales Manager. This role is responsible for all business within a territory or vertical market. This role might cover a wide geographic region, and in that case, would be an inside role rather than a field role (not traveling to visit customers). Instead, they organize local events such as meet-ups to network with clients and mix them with existing customers.
ISR- Inside Sales Rep. This role combines the MDR (inbound) and SM (closing) roles. This role is commonly found in high-velocity sales, where the client can demo the product on their own online through an automatic free trial, and then approach the ISR with the intent to buy. As such, the ISR can manage up to a hundred clients a day (10-20 per hour). The primary role of the ISR is to field an inbound call, address a client's concern, provide accurate pricing, and obtain commitment.
AE – Account Executive. This role generally will get a vetted list of 20 to 100 named accounts to focus on. They use both provocative and solution sales techniques to start a conversation, and they develop a deeper understanding of the client's needs through extensive research and discovery calls. They develop multiple touchpoints in the client's organization over a period of three weeks to nine months. Each quarter, a number of (disqualified) accounts are replaced with a series of new accounts. Whereas the sales manager calls on a territory or vertical market, the AE is calling on a distinct list of named accounts.
SE – Sales Engineer. This role is one of the key functions in platform sales, where the product has a higher level of complexity. The SE is responsible for the sales support before the client commits, and for the integration of the software within the existing tool stack after the client commits. A highly skilled SE can modify the product to ensure it works within the client's environment. They are often the most qualified resource on the call, and both the seller and buyer often put a lot of trust in the SE. The SE's role may expand beyond the commit, meaning that they are responsible for overseeing the implementation of what they recommended.
SA – Solution Architect. Although similar in nature to the SE, the SA is more focused on customizing the product to the client's needs, and less on integration within their existing infrastructure. For example, the SA will setup the client's dashboard to their specific needs, whereas the SE ensures the proper usage of APIs. Similar to the sales development roles, title inflation has sometimes faded the lines between SE and SA.
Group 3. Customer Success Roles
ONB – Onboarding Managers. These are specialists who drive initial deployment. Like a sales engineer, they support the initial setup of the customer's account and support the enablement of key moments at the beginning of the customer journey. This role is critical to ensure the customer sees value early in the partnership, serving to drive adoption and net retention. Typically, a key milestone that the ONB is focused on is when the customer has gone live with their product.
CSM – Customer Success Managers. CSMs proactively drive adoption and net retention. Depending on the company's maturity, the CSM may be initially responsible for onboarding, quarterly business reviews, support, training, and renewals. Over time as a company grows, a CSM's role shifts to focus on strategic customer conversations. They typically are not responsible for technical work or support; rather, they build relationships with the customers and ensure the services they need are provided to receive maximum impact.
AM – Account Managers. AMs are typically introduced at the beginning of a customer relationship after the customer has committed to a partnership with your company. They are responsible for the commercial aspects of the relationship and work across customer success teams to identify expansion and other contract opportunities. Companies typically create AM teams to focus on customer expansion, so that sales roles can focus on new acquiring new logos.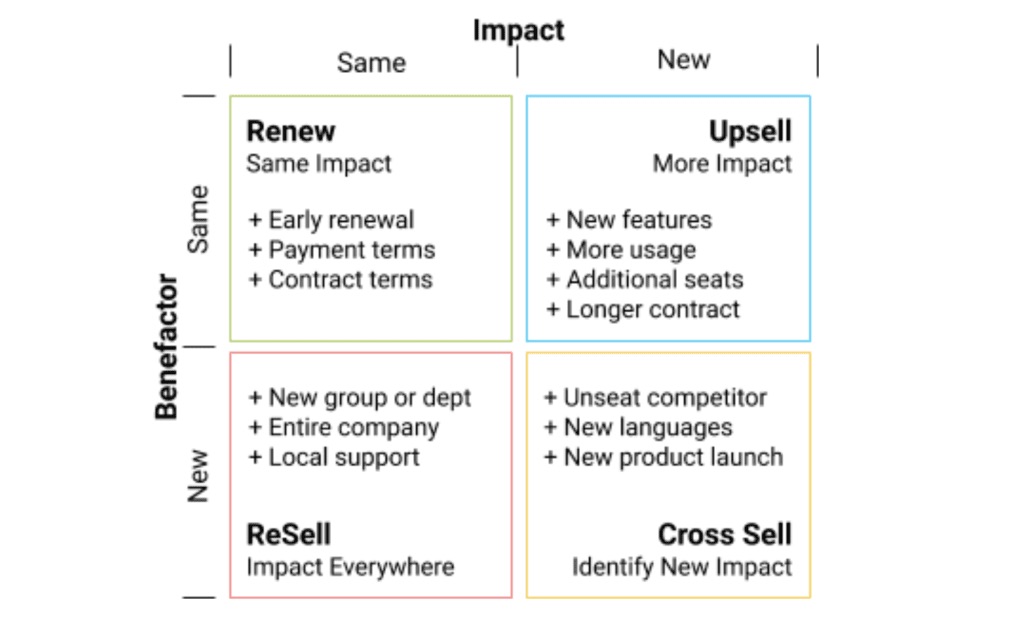 Figure 5. Several areas of growth exist for the account manager (from the book The SaaS Sales Method – Sales as a Science)
TAM – Technical Account Managers. A TAM focuses on providing services to the customer such as custom integrations and migrations. They typically have a technical background and/or experience, as well as customer management skills. An increasing number of companies with complex product implementations are recognizing the need for a TAM across customer success teams, while others are hiring TAMs instead of CSMs.
Emerging Roles in Customer Success (not depicted)
There are a variety of new roles emerging in the customer success arena. These roles are not depicted in the above figure, but you may run into them in the field.
CSR – Customer Support Representatives are typically responsible for reactive support. They help customers who identify a software problem or don't know how to use a particular aspect of the platform. They typically work through a support portal via phone, chat and/or email, and are responsible (often in joint efforts with the training team) to manage the knowledge base. CSRs serve as a liaison between the customer and the product and engineering team to ensure any defect is fixed.
CET – Customer Education & Training is used as a company matures to teach its customers how to use their product, as well as to educate their own team internally. Real-time guidance and learning management systems are typically used for this function.
CX – Customer Experience performs activities to measure and improve a customer's overall experience. This may include the voice of the customer, health scoring, and managing focused programs such as the Net Promoter Score program.
CEM – Customer Engagement Marketer is an extension of Marketing, but purely focused on driving engagement within existing (rather than new) customers.
STEP 5. GO TO MARKET IN STAGES
GTM models will evolve with their level of role specialization over time, as the company goes through each stage of growth.
GTM Stage 1. Founder sales (getting your first 20-30 paying customers)

Figure 6. Founders (F1 and F2) split the responsibility (from the book How to Get to $10M in ARR)
At the start, the founder(s) is doing sales (F1) and customer success (F2) for the first 20-30 deals. As sales grow to about $10-50K in MRR, one of the first hires is often an AE who immediately manages the inbound and starts planning the outbound. The AE will need in-depth training and hands-on coaching by the founder on existing use cases, the market, and the product, in order to effectively sell.
GTM Stage 2. Getting to $1-2M in ARR

Figure 7. Splitting responsibilities into separate Sales and Customer Success teams.
The organization starts to specialize with roles around $100K in MRR. The AE is now focused only on closing, and you hire an SDR to generate pipeline by qualifying inbound leads and going outbound. You hire a CSM to cover existing customers – primarily to manage issues, but soon your board or advisors are asking for retention and growth metrics, which means the CSM will need to focus more on growth.
GTM Stage 3. Growing the Pipeline

Figure 8. Separation of inbound and outbound can increase velocity
The organization is ramping to an overall $3-4M in ARR, and it now starts to specialize with inbound versus outbound as it begins to run out of leads. SDRs need to develop and work on their own customer outreach, in tandem with marketing campaigns. On the other side of the customer journey, Customer Success starts to become overwhelmed by onboarding requests and isn't spending enough time helping customers get the most value from the product.
GTM Stage 4. Scaling Growth Through Expansion Sales
Revenue is growing beyond $5-8M in ARR, and the organization starts to specialize by creating separate roles for Onboarding versus Customer Success. The Success team is helping customers use the product and is renewing monthly/annual contracts. But upsell activity is likely lagging – in particular from the big accounts that you had high hopes for – and your net revenue increase barely covers the churn.

Figure 9. The separation of Customer Success roles creates scalability
GTM Stage 5. Diversifying Across Markets & Verticals
You are now growing beyond $5-10M in ARR, and the organization has developed specialized go-to-market strategies based on deal size or vertical markets. We're using the educational market as an example here: selling to individual schools versus school districts.

Figure 10. The $10M Organization with two go-to-market (GTM) models
GTM Stage 6. Grown-Up with Full Specialization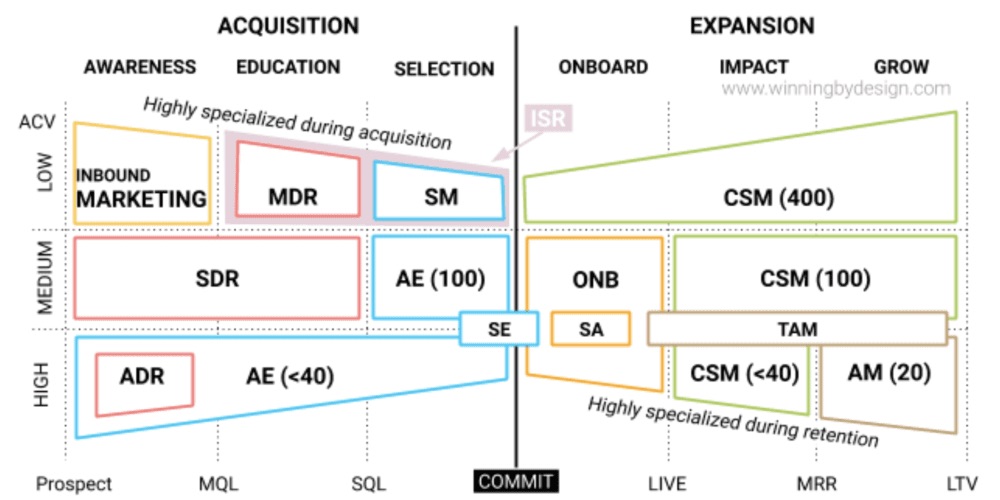 Figure 11. Specialized organization matching the GTM model to the business model
As you can see in Figure 11, we now have a highly specialized and scalable organization across three different market segments – for example, Enterprise (high ACV), Mid Market (medium ACV) and SMB (low ACV).
STEP 6. KEEP GOING!
We hope this helps you navigate the alphabet soup that the market has created of these roles, and that it provides you with a staged approach on how you can look at your organization. If you would like to keep going, we have a number of resources available for you:
Resource 1: Series of books on a more scientific approach to sales
The specialized roles described above each have a textbook aimed at delivering value to the customer. By having your team work on each textbook, they use the same lingo and customer-centric methodology aimed at providing a client with impact, not just usage.
Resource 2: A YouTube channel with 100 videos
Those wishing to start right away can find a series of explanatory videos, example role plays, and skill training on our YouTube channel.
Resource 3: Detailed LucidChart templates
There are many common processes that go along with each of these roles. We've defined these processes and made them available through LucidChart.