Do more with less
Focus your resources, people, and energy where you can get outsized results.

Extend your runway
Drive growth that you need now, to extend the runway from your existing funding.

Boost productivity
Improve employee lifetime value, $/rep, ramp time, and retention.
The top 5 Sprints for Impact
Choose from the top five Impact Sprints.
for fast results across your GTM
SPRINT
1
Help Customers
Overcome Indecision
2
Work the Decision Process and Committee
4
Get Sellers Building Pipeline
5
Get Customer Success Selling
IMPACT
1
Shorten the Sales Cycle,
Increase the win rate 
2
Shorten the Sales Cycle, Increase the win rate 
3
Increase Lead to Opp
conversion & win rate
4
Increase # of opportunities and
pipeline strength
5
Increase Net Revenue Retention
Get in touch
Contact us to see how we can help your team transform.
Contact Us
Impact Sprints
1

Tackle Indecision

The Fear Of Messing Up (FOMU) exceeds the Fear of Missing Out (FOMO).  As a result, decisions are delayed and purchases are pushed out.

Sellers must master a series of new skills to help overcome buyer indecision.
Learn how to judge indecision across different actions in your sales process
Then take one of three actions:

Offer guidance
Limit the choices
Take risks of the table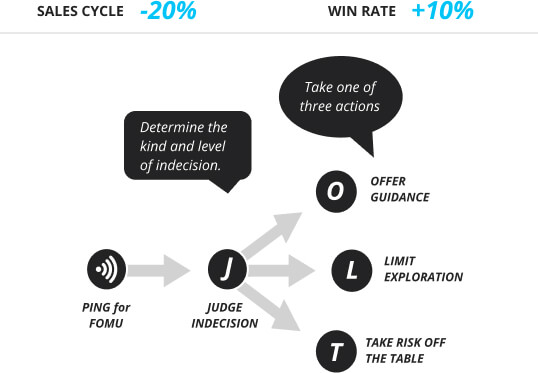 2

Decision Process

Decision complexity is at an all time high; the CFO is more and more playing a significant role in purchase decisions.

But sellers are unfamiliar with how to manage this new reality.
They must learn to navigate an organization and get to the decision maker in order to increase conversion:

Determine the decision process
Understand sentiment of the decision makers
Execute a deal strategy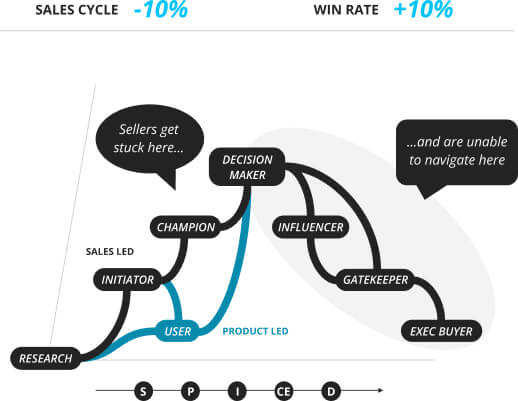 3

Uncover Impact

In times of tighter budgets, every lead has become precious.

And yet, 68% of sellers are unable to determine the customer's desired impact.
Sellers need to learn the skill of uncovering critical information from a customer conversation:

What kind of Impact the customer is aiming to achieve
How much of a priority is the project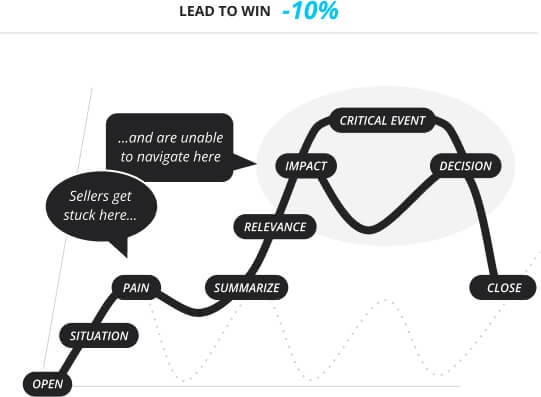 4

Sellers Prospecting

The tools and info available to sellers have exploded in recent years, but effectiveness has stayed the same.

Learn how to efficiently research, and use concise messages and asynchronous communication to start conversations that convert.
Provocative message
Online networking
Web event-based networking
Real-time messaging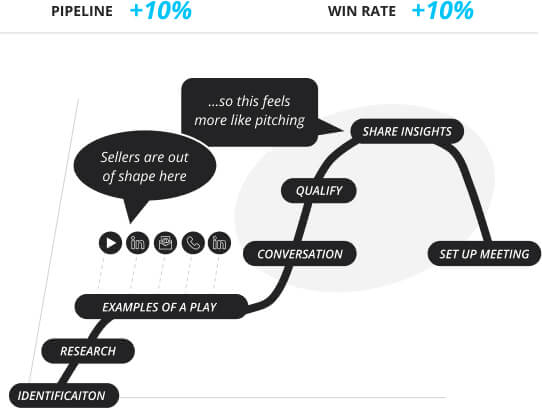 5

CS Selling

Net Revenue Retention has become a key metric for the Customer Success function. But CS teams have not been trained on the ways to influence NRR.
CSMs should be trained on how to:

Uncover the impact that the customer has achieved
Identify and align stakeholders
Perform a stakeholder meeting during which the impact is presented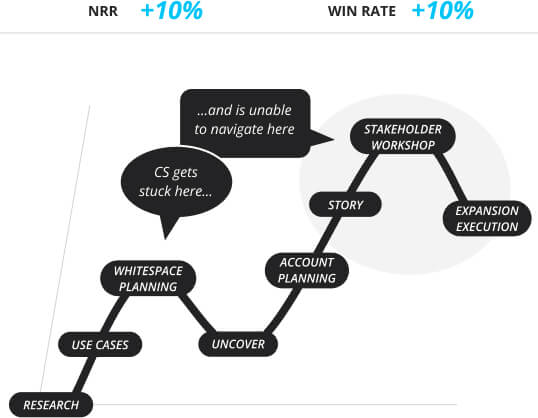 Proof from the field
A study of 50,000 opportunities across thousands of sales reps from global SaaS companies shows that less than 5% of sellers are able to manage decision complexity.
Reps who are able to apply the complete SPICED Methodology to their deals are able to drive 78% more ARR than those who only focus on Situation and Pain.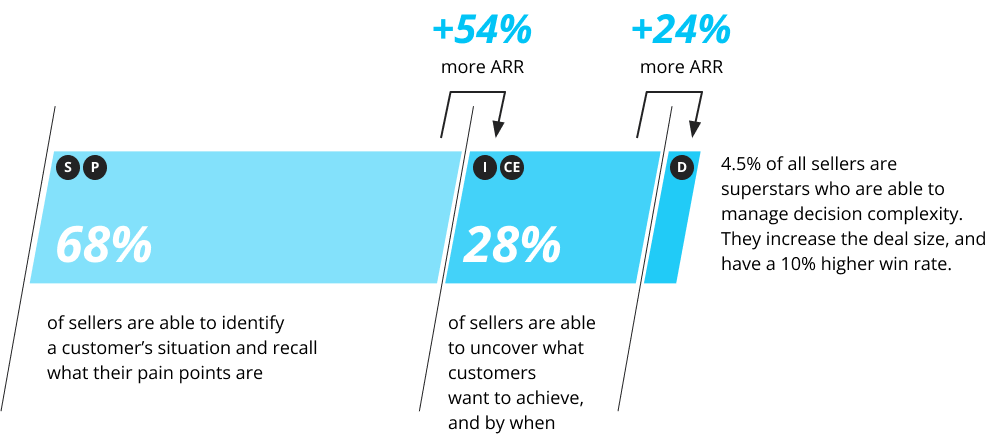 How it works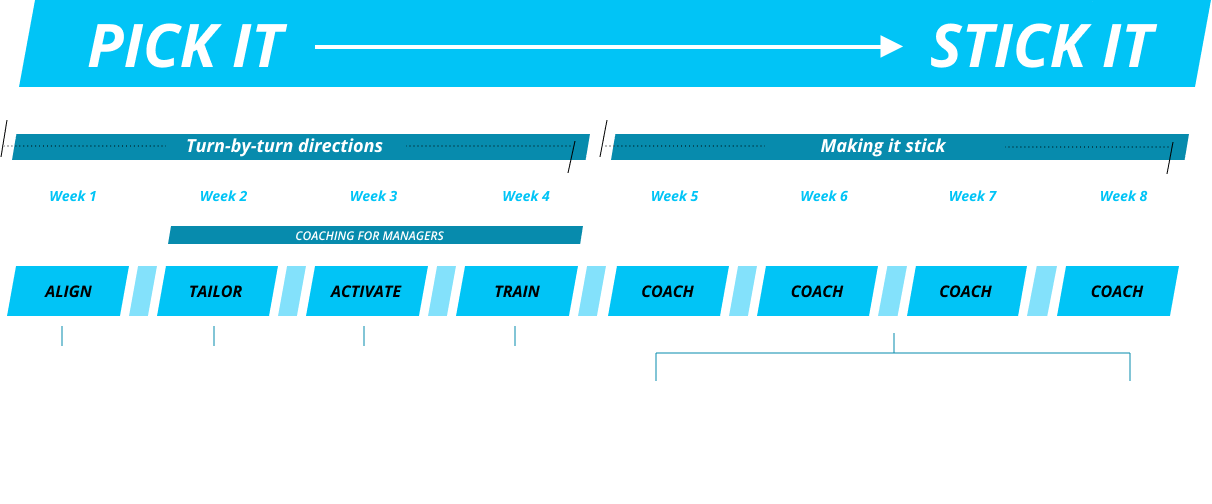 FAQs
Why do Impact Sprints work in this current market environment? 
Companies are looking to achieve impact in specific areas within the next quarter; however, corporate training alone can take up to a year to deliver impact across the board. Faster, more focused Sprints are needed in order to drive the revenue and metrics that boards, investors, and leadership are looking for.
How do I select which Impact Sprint to run first for my team?
It's all about Impact – and we can help you determine where to start so that you can realize the biggest impact. We apply the Bowtie Data Model to your business, determine where the areas of biggest opportunity are, and work with your team to prioritize.
What if I'd like to focus on an area that's not listed here in the Top 5 Impact Sprints?
No problem – any of our blueprints that we design for your team can be turned into an Impact Sprint.
Get in touch
Contact us to see how we can help your team transform.