About the Course
This course teaches CSMs the skills they need to add recurring impact to their customers with every interaction, and therefore drive recurring revenue for the business. CSMs will learn the key moments that matter across the customer journey, how to apply customer-centric principles at each of these moments, and how to grow and expand their customer accounts.
After completing this course, CSMs and Account Managers will be will equipped to proactively manage and grow their accounts.
Best for:
CSMs and Account Managers who are responsible for customer account management and account growth
Course format:
8 hours live instruction; one 2-hour session each week
Delivered via Zoom video conference
Exclusive access to blueprints, videos, and exercises
Industry-recognized certification
Maximum number of learners: 25
Price
$1,500 per seat
or contact us for a private course for your team
Prerequisites
None.
Curriculum
Learners engage with their certified Trainer in an experiential learning format, with 8 hours of live instruction including role plays, breakouts, and recurring revenue frameworks applied to real-world situations. Each learner receives access to our learning management platform for concept reinforcement through videos and frameworks.
Week1.
The SaaS Sales Method for Customer Success
The SaaS Sales Methodology for Customer Success
Diagnosis Across the Customer Journey
The Science of Effective Communication
Week2.
Impact
The Structure of Executive Customer Calls
How to Ask Great Questions
First Value and Getting to Impact
Week3.
Storytelling & Impact Review
Leading Strong Impact Reviews
How to Share a Compelling Story
Week4.
Expanding the Partnership
Difficult Conversations
Managing Save Plays Based on Trigger Events
Engaging Decision Makers
Certification
When you pass the exam at the end of the course, you will receive the following industry-recognized certification that you can post to your LinkedIn profile.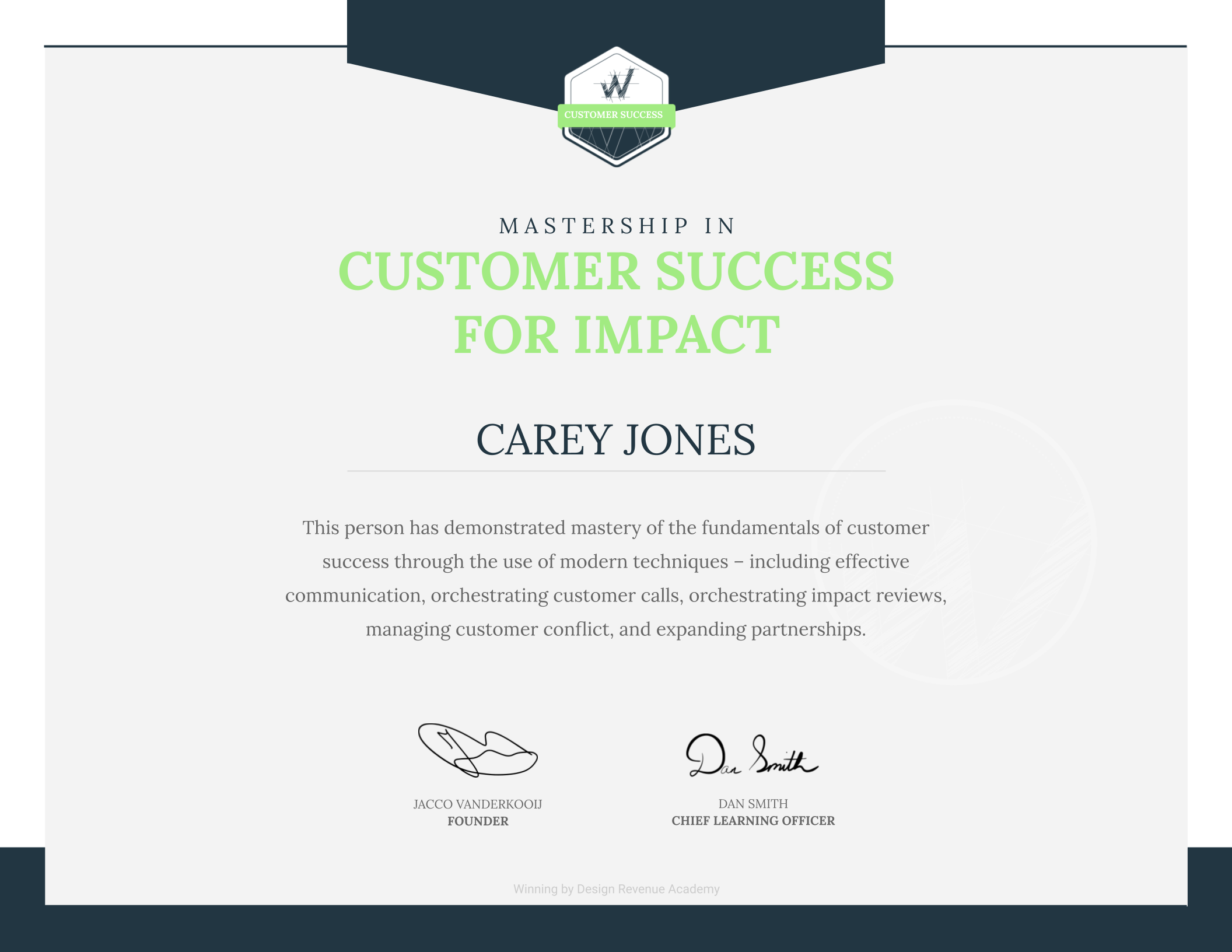 Taken by employees at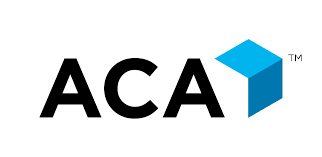 Training for 8 or more people?
Contact us to discuss private course options.